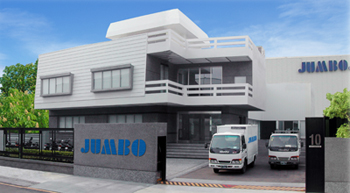 We was founded in 1988, with recognized as the "Benchmark" manufacturer of projection screens worldwide. The qualities that make JUMBO Electronic Technology Co. Ltd products the pinnacle of optimal function and value are guaranteed by extreme attention to detail throughout all of the activities of the company. JUMBO is proud to serve the most particular, innovative, quality conscious customer base in the projection industry. In order to satisfy these customers, we listens carefully, innovates thoughtfully and executes flawlessly, meeting or exceeding all customer expectations. We maintains the highest standards in screen design, craftsmanship, and customer service.

JUMBO continues to design and manufacture innovative screen products, bringing the same quality and innovation to all viewing environments with the company's own Brand "JUMBO". we have gained successful dealership from many major commercial, educational, organizations, and is one of the country's largest manufacturers of residential markets in Taiwan, also with significant growth and business expansion in the consumer electronics markets to the worldwide, such as United States, European, and other oversea markets. JUMBO In terms of the professional (R&D) team on the projection screens and productions, it is fully qualified to provide the OEM and ODM service of top quality to the global markets.
Your design challenges are welcomed! If it is imaginable, we can build it!